The CONCERTO instrument era -at APEX- ended with the removal of the instrument from the APEX telescope C-cabin. CONCERTO was fully installed and commissioned during 2020 and 2021, in the middle of the hard restrictions due to the pandemic (https://neel.cnrs.fr/institut-neel/science-societe/concerto)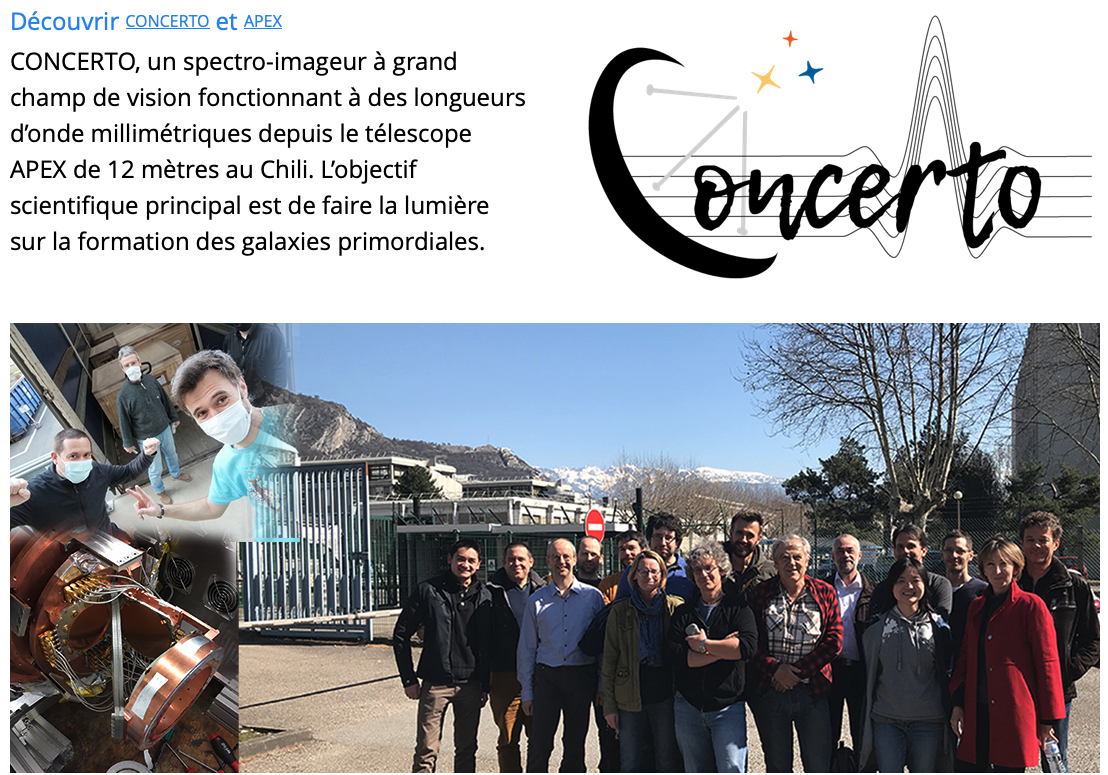 CONCERTO was scientifically operated by ESO, OSO and Chile during 2021 and 2022.
We will miss you CONCERTO.